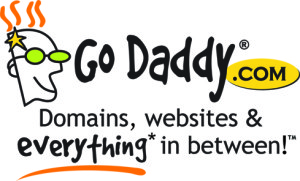 GoDaddy is now penalizing its existing customers. I read on a blog that all renewal coupons no longer work and I should know – I tried a whole wack of them. I have never paid full price for GoDaddy domain names – whether new or renewals – and it pains me to do so for renewals.
It appears that GoDaddy wants people to sign up for GoDaddy Domain Name Discount Club. You join for a year and you can get .COM renewals for $8.29/year. Here's the catch – the discount club costs $89.99 annually. However, if you use the promo code cjc35newc the price drops to $58.49 (the promo code worked up until June 2014).
Should I become a member? Let's do the math…
If I join the discount club, I'd need to renew eight domain names to make membership in the club valuable. How did I come up with that number?
A renewal costs $14.99/year through GoDaddy.
If I join the club, my renewal rate drops to $8.29/year. That means a savings of $6.70 per domain name that I renew through GoDaddy.
If I use the promo code for the discount club, I'd pay $58.49 for a one-year membership.
When I divide the cost of membership in the discount club ($58.49) by the savings per domain being a member in the club ($6.70), I get the number eight.
Thus, my membership in the discount club starts becoming valuable after I renew my ninth domain name.
I have 36 domain names registered through GoDaddy and when I look at the expiry dates, all will need to be renewed within the 12-months that I'm a member of the GoDaddy domain name discount club.
That means instead of trolling site after site looking for renewal codes that pretty much don't work, I can simply login to my account, click renew and get 44% savings on any domain name I renew.
Here's what I've come to realize…
"The poor use time to waste money; the rich use money to save time."
So, which would I rather be?
(BTW – if you buy a brand new domain name from GoDaddy, beware! They'll suck you in with a $1.99 or $2.99 offer, then when you're ready to renew the domain name a year or two later, you'll have to pay the full price of $14.99 or join their discount club at $89.99 per year to get the renewal discount.)