There is a scene in the film, Hidden Figures, where Dorothy Vaughan, played by Octavia Spencer, finds out that her team of female mathematicians, who calculate formulas by hand using paper and pencil to help NASA join the space race, will be replaced by a computer.
Vaughn walks by a room where the new computer has been installed…
She enters and eyes the massive machine suspiciously. She knows her job, and the jobs of all the female mathematicians who report to her will be lost after John Glenn, the first American NASA launched into orbit, returns to earth.
She does the only thing she can do – learn the programming language of the massive machine so she can save her job…
Vaughan heads to a segregated library and permanently borrows a book called FORTRAN, and studies it. As she opens the book, she reads a sentence to her sons:
FORTRAN is a new and exciting language used by programmers to communicate with computers. It is exciting as it is the wave of the future."
A few days later while back in the room where the computer sat, Vaughan ended up being the only one who could operate it. She then trained the female mathematicians who reported to her, and subsequently was able to save all their jobs.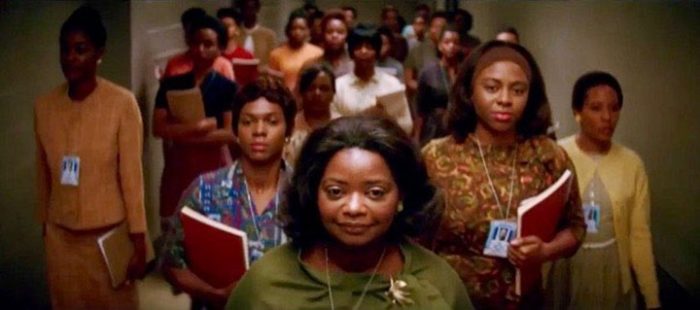 This brought up a strong memory for me…
In 1997, I graduated from university with a degree in history. There were no jobs lined up for me after graduation. I got a book called Careers for History Graduates, and read that my options were teaching, law, or curation.
I applied for teachers' college, got in, but had to defer my admission indefinitely due to lack of money for tuition.
I took the entrance exam that law schools need as part of its application requirements, but didn't get a high score. So, law school was out of the question.
I didn't quite know how to get into curation, so I didn't pursue that option.
I finally applied to pursue my Masters in History, got in, and received an entrance scholarship.
I also had a dream…
A dream to launch a magazine. I love to write. That's why I have seven books (and I'm working on my eighth). At the time, I supplemented my income freelancing for magazines and newspapers. I felt an immense sense of pride seeing my interpretation of people's stories in print. I enrolled in a magazine publishing certification program and started my journey to finally launch my magazine.
I expressed to a friend my dream. He listened. Without missing a beat, he said:
Well, why don't you launch your magazine online?"
I raised an eyebrow, curious about the idea…
I knew about the online world. I already had a desktop computer at home. I had internet. I also had an email account. I didn't know that I could do more than surf the web with my big ol' desktop.
This was 1998 and I knew of no one who had an email account, let alone a website. Now, here was my friend, a computer science graduate, telling me to do what I thought was impossible.
In the days that followed, I went online and looked for tutorials on how to build a website…
I bought website hosting, registered a domain name, and taught myself HTML in just five days.
I wrote code in a text document, saved it as an HTML file, uploaded it to my server, refreshed the page, and when I typed in my domain name into the browser's address bar, I gleefully saw that it worked.
I asked my computer science friend to help me with some of the back-end coding and two weeks after sharing my dream with him, my online magazine featuring Canadian female amateur athletes launched.
I didn't know that teaching myself HTML would unlock an almost two decade career in technology…
I ended up not finishing my Masters in History because I was hired by a technology company to build websites. I felt it was better to make money than to spend money.
After a year, I was hired by another company, not to build websites, but to manage those who would do so.
A year after that, I was hired by a start-up as a software project manager where I managed hundreds of programmers and graphic designers on a multi-million dollar project.
The company was acquired by a global tech company and over the course of a weekend, I went from being part of team of 200 people located in Toronto to a global workforce of 30,000 spread all over the world.
Three years after the acquisition, I was pink slipped and ended up creating my own job launching my digital marketing agency.
My history gave me a foundation, technology gave me a career, but it was being adaptable that kept me relevant in an ever-changing job market…
I really didn't know back in the late 90s that teaching myself a coding language would translate into steady employment. I really didn't. Call it luck or call it divine intervention, I just know, looking back, that being highly adaptable kept my skills in high demand.
I've also had to remain adaptable in my business…
HTML has evolved into HTML5 and I've had to stay on top of those changes. I've learned how to code using PHP, Java, EJBs, and the many database integrations needed to make some of the most sophisticated websites work.
Twenty-years ago, websites were all the rage. Today, it's mobile apps. Twenty-years from now, it'll be something else. I've had to test out new and emerging technology so I could be ready as the market changes.
Some say that automation is the next big thing that'll make many jobs disappear…
There's evidence that seems to support this. For example, Facebook used to use humans to curate the Trending list which appears in the top right corner of its frontpage.
Then, in the summer of 2016, Facebook replaced the humans with an algorithm, stating that:
A more algorithmically driven process allows us to scale Trending to cover more topics and make it available to more people globally over time."
Automation isn't without its problems…
Facebook's trending algorithm couldn't tell the different between real and fake news. It came under fire during the most recent presidential election for listing fake news on its trending list. Facebook has reported that that problem has been fixed, but that remains to be seen.
There's growing evidence that some white collar jobs one never thought would be eliminated due to algorithms, bots, and automation are set to disappear.
Some jobs which have an 80% or higher chance of being automated over the next 10-years are loan officers, mortgage brokers, paralegals, receptionists, retail salespeople, taxi drivers, security guards, and cooks, according to this CBC report.
Automation will disrupt an industry, but can never completely replace humans…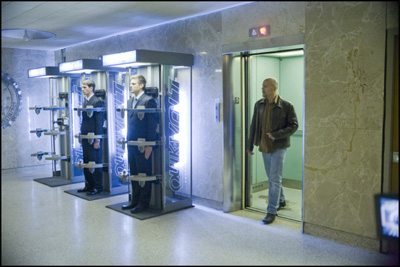 Remaining adaptable is one key to avoid becoming irrelevant and unemployed. So is understanding that automation will disrupt, but not dismantle an industry.
I've been in tech long enough to see many disruptors come along the way. When banner ads were first used on websites, I heard, "Banner ads will make conventional advertising die." It didn't.
Then, when podcasting first hit the scene, I heard, "Podcasting will make conventional radio die." It didn't.
Now, the message is, "Automation will make jobs die." If experience is any indicator, it won't.
Someone needs to code the algorithm, someone needs to watch the algorithm to make sure it's doing what it's designed to do, someone needs to tweak the algorithm should it misbehave, and someone needs to talk about the algorithm when the media wants to know more about it.
Entire industries have been build supporting new technology…
For example, when the desktop computer first came out, many businesses emerged to sell the consumer items that could plug into it. Computer manufacturers sold you the computer screen, keyboard, CPU, and mouse, but it you wanted a joystick or a set of floppy disks, you bought those items from another business.
Understanding how to adapt to support emerging trends is the key to staying relevant.
This is the hardest part…
Dorothy Vaughn taught herself FORTRAN back in the 1960s to stay relevant. This evolved into other programming languages, such as C++ and COBOL.
When I entered the tech landscape in the late 1990s, the programming language of choice was HTML, Java, and PHP.
Today, one needs to know HTML5 (it's no longer HTML), Java, or Swift to create apps for mobile devices.
You can go back to school and learn how to program, but it's understanding where to use those skills that will mean the difference between staying gainfully employed, or seeking a new line of work in 10-20 years.
Spotting trends and adapting to them is the key to survivability in today's job market.