After looking at how to release toxic emotions(presented by LaTara V Bussey) and how to release toxic spaces (presented by Jean Vaux), it's now time to shift our focus to releasing the toxic relationships in our lives.
We continue The Release Series…
On July 5, 2014, Tonika Breeden will share how to release toxic relationships. Tonika will share how to let go of relationships that are draining you. This is content from her upcoming book.
We get started at 8am Eastern on July 5th…
Call the following number, then enter the access code at 8am Eastern on July 5, 2014 – and every Saturday thereafter. Angela Thornton of Wise Word Ministries will pray over your financial challenges.  Grace-Marie Jones of Caught Up Consulting will lead us out in song.
We specialize in asking God for breakthroughs over your finances…
Our devotion and prayer time focuses on ways you can breakthrough your financial challenges. So, bring them to the table. If you need special prayer, you can leave your prayer request in the comment area below. Or, you can phone it in using the phone number below.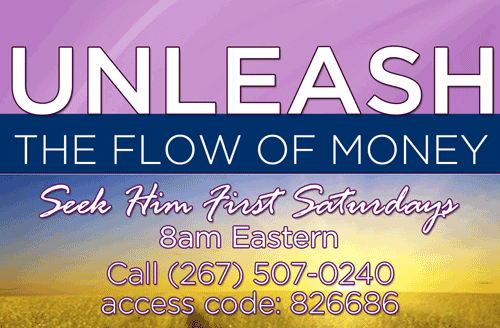 We're also looking for praise reports. If one of our Seek Him First Saturdays helped you breakthrough your financial challenge, leave your testimony in the comments area below. Similarly, you can phone in your praise report using the phone number below.
Prayer Request / Testimony Line
Leave your prayer or testimony using the number below: (512) 827-0505 Ext 3939
Or, leave your prayer request below…
We'll pray over your financial challenge so you can receive a breakthrough from God! Let us know what you need prayer for!