Hi, my name is Leesa…
Although it's spelled L-E-E-S-A, it's pronounced Lisa, and NOT Leeza or Liza. I'm a futurist, tech pioneer, digital marketing specialist, and author.
I've been told that my speaking style is a combination of Michelle Obama's elegance, Tina Fey's quirkiness and Joyce Meyer's preachiness. I know, it's a weird combination, but since I'm fearfully and wonderfully made in God's image, this odd mix exists in me for a reason. And I embrace it.
Here's more about me…
My parents tell me that while most children learned to walk, I skipped that part and started running on my tippy toes. 
I'm not sure why, as a child, I ran on my tippy toes, but I imagine that I did so to get from one location to the next really fast. And to do so in a way so that people couldn't hear me coming.
When I was young, going fast worked to my benefit. As a tomboy, I climbed trees, rode my big wheel, and ran as fast as I could down grocery isles.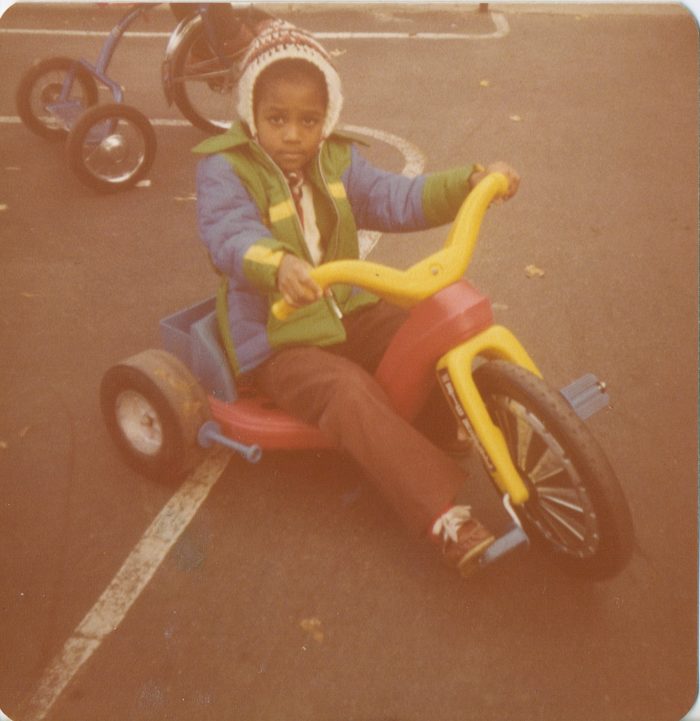 I discovered basketball when I was 12-years old…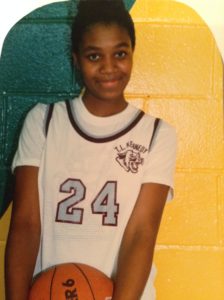 By the time I started high school a couple years later, I was 5'9″. I was too short for the position I played (small forward), so I used my quickness to get around girls who were much taller than me.
I quickly completed my high school requirements in 3-1/2 years instead of four. I decided to stay in high school for another year to improve my marks. I also wanted to play another season of basketball to make me more attractive to NCAA basketball scouts.
A scout took interest in me. He asked me for a highlight reel. I put one together in just a few short days. He sent my video and letters out to NCAA schools. I got many rejection letters. Eventually, three NCAA colleges were interested in me.
But my dreams of getting a scholarship to a Division I college came to an end…
In February 1993, I ruptured a ligament in my knee while playing basketball. After having surgery, all three colleges lost interest in me.
I ended up at a Toronto-based university. I made the women's varsity basketball team. But I re-injured my knee. Twice. My knee just couldn't keep up with the rigours of travel, daily practices, and an aggressive workout schedule. So, after two seasons, I gave up competitive basketball for good.
Two years later, I graduated with a degree in History…
I wasn't sure what to do next, so:
I applied to Teacher's College, got in, but didn't have the money to pay the tuition, so deferred my admission. Indefinitely.
I then took the LSAT thinking I'd become a lawyer, but I didn't get a good score. So, my career path in law didn't materialize.
I completed my first year of my Master's degree in History, but withdrew from the program before my second year because innovation came knocking at my door.
I launched my first dot com venture…
In 1998, I launched SportsFemmes.com, an online magazine profiling Canadian female amateur athletes. I worked on it for 5-days straight. I had a programmer do the back end scripting, and I coded the HTML and graphics. I needed the website up quickly.
SportsFemmes.com gained a lot of media coverage. It got a boost when it was added to the very first online destination for female-focused websites. At its height, SportsFemmes.com was pulling in $2,500 per month in ad revenue. Pretty cool for a website I ran on my own and outside of my full-time duties as a software project manager.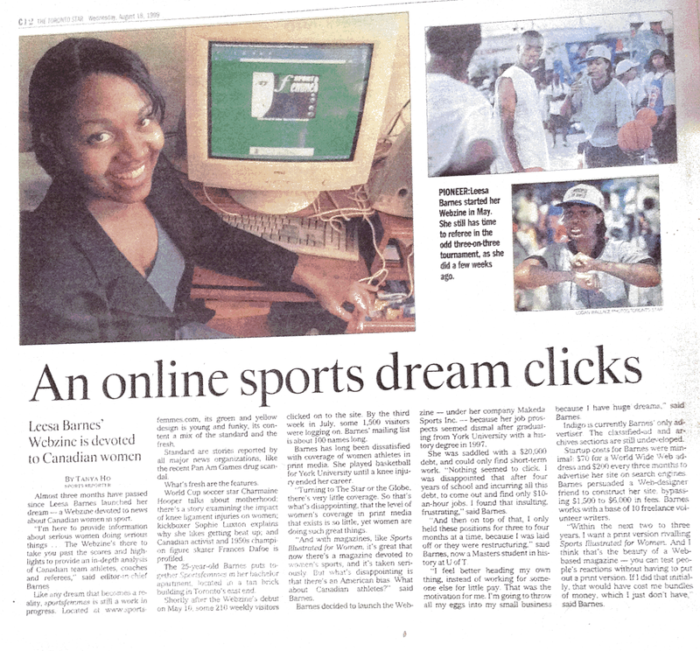 And that's the way I've lived my life; running on my tippy toes…
Click on the Arrow to Read More About My Journey
Making decisions quickly, taking fast action, and always on my tippy toes, so no one hears me coming. Here are some of the other ways I've run on my tippy toes and taken fast action:
In 2000, I became the Founding President of the very first association for Black Canadians tech professionals. Four months after I collected business cards at a networking event, the

Black Information Technology eProfessionals (BITePRO) launched with close to 100 new members.
In 2007, I co-founded the very first unconference for podcasters in Canada called Podcamp Toronto. Five months after having a conversation on a drive back from Podcamp Boston with the other co-founder, the event was held at Ryerson University with 300 registrants.
In 2008, I hosted the very first Social Media Telesummit, a multi-speaker virtual summit that attracted thousands of attendees who attended 36 sessions over 8-days.
Mike "Pinball" Clemons & I Receiving Our Awards (2009)

In 2009, I received a Harry Jerome Award for Excellence in Technology & Innovation, presented by the Black Business & Professional Association (BBPA).
In 2011, I created the Certified Virtual Event Manager program, the very first certification training designed to help service professionals produce telesummits, webinars, and other virtual events using a five step process. To keep the certified professionals connected, I launched an online association called Virtual Event Alliance. Choice Magazine called me "the go to person for virtual event know how."
But going fast on the tippy toes means you eventually wobble…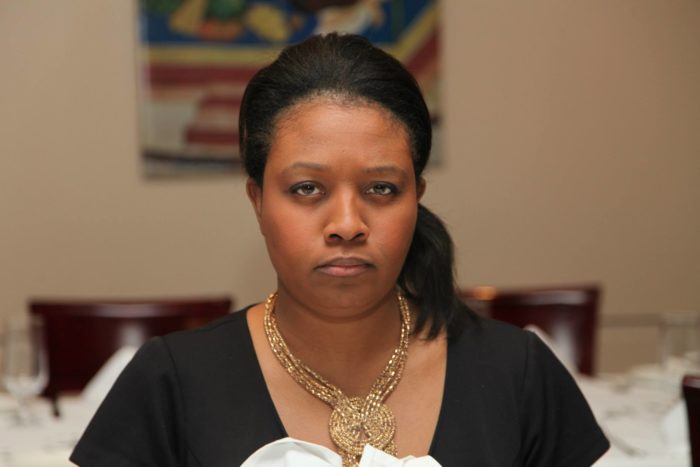 Going too fast and for too long on your tippy toes makes your feet tired. Eventually, you make a mistake, fall, and injure yourself.
My wobbling showed up in the form of overcommitting, overworking, overgiving, and overachieving. This is what I call suffocating in the "o" zone.
I would suffocate in the "o" zone – overgiving, overcommitting, overworking, and overachieving – to prove that I belonged, that I fit in, that with a degree in history, I deserved to be in the tech field.
That because I founded or co-founded the movement, I had to do, as Rihanna says "Work, work, work, work, work."
Even though I've had many firsts in technology, I got so tired of running and wobbling that I wanted out…
So, in 2013, I took off my tech pioneer hat, and decided to be something else. I became the Money Mindset Mentor for Christian business owners. I quickly wrote my 4th book, Unleash the Flow of Money, in just 8-days. It became an Amazon bestseller and stayed in the #1 spot for a week.
I created an assessment called Money Power Profile and coached clients on how to use their unique style to manage money better.
Because of my focus on Christian business owners, I thought I was going into ministry. So, I quickly enrolled in an evangelism course and one year later, I graduated as a Certified Lay Preacher.
When things started to slow down, I reinvented myself as the Money Talk Mentor, and then, shortly after, as the Sales Talk Coach. And when that slowed to a crawl, I tweaked my messaging and became a Pricing Coach.
But while I had fun using innovation to help my clients make money, I was bored trying to teach my clients how to manage their money.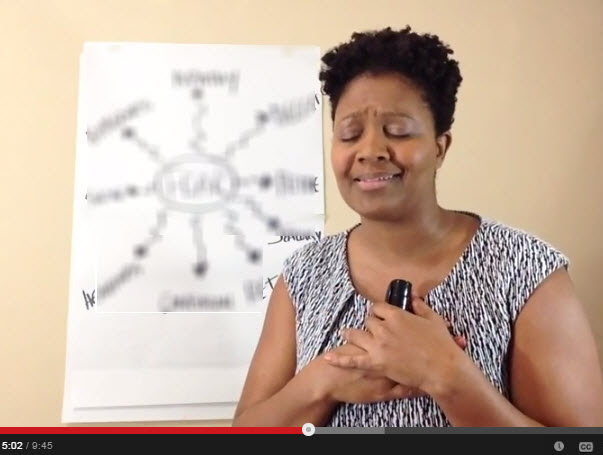 Something needed to change. I couldn't keep changing labels – just because. I couldn't keep suffocating in the "o" zone. I couldn't keep pouring my heart and soul into things I create – and then getting mad at myself when I'm exhausted because I'm doing everything myself.
I had to break this cycle!
I finally did some healing work around my need to overachieve…
I took at look why getting "there" was never enough – and why I'd set the bar even higher.
I started to slow down and take stock of all that I accomplished. I took a look at those who have supported me along the way. Those who stuck by me even though I consistently ran on my tippy toes, wobbled, fell, and got up to run some more.
I also learned to do things I've never done just so I could enjoy accomplishing something that wasn't work-related:
Leesa Playing Aunt Cecily (2014)

I stopped using Barnes and started using Hall to celebrate the man who raised me; the only dad that I know. His unconditional love taught me everything about focusing on the joy and abundance that God has blessed me with.

I did the big chop by cutting off my long, processed hair and embracing the hair that actually grows out of my scalp.
I participated in my very first adventure race where I canoed, biked, and ran in less than 5-hours (sadly, my team was the 2nd last to finish).
I co-starred in my first stage play where I played the character of Aunt Cecily, a 70-year old married Christian woman struggling with her faith and her marriage as she gives advice to her single grand-nephew.
And I welcomed my first niece into the family. I get to act, play, dance, and sing with her – all things that allow me to relax and have fun.
I've learned that I'll never stop being on my tippy toes…
In other words, it's in my nature to move quickly, to make decisions fast, and to implement rapidly. I can't stop what is innate to me.
But the wobbling part – that's not sexy!
Instead, I've learned to LIVE on my tippy toes. Like a figure skater, my movements, at times, are elegant and graceful.
I get in touch with my inner skater, causing my body to glide and float, instead of wobble and fall.
Living on my tippy toes slows me down, but it doesn't kill my momentum…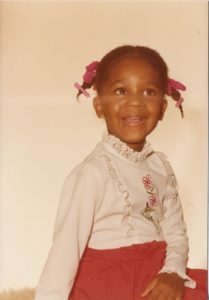 Because now I understanding that slowing down allows me to become more deliberate, disciplined, and diligent around my decisions. 
It allows me to stop long enough to remember that there's power in stopping to celebrate, to seek support from others, and to reflect on past achievements – no matter how small.
And there's power in embracing the gifts that God breathed into me that I must embrace.
Then, like a basketball player, I pick up speed and start to run again – all on my tippy toes.
What's got my attention now?
A few things:
An app – I'm in the final stages of bringing an app to market. It's designed for creatives who want to be hired for their creativity. I know, it sounds vague, but more will be unveiled after the app is approved.
Living on the Tippy Toes Manifesto – I'm focused on helping business leaders understand how to use their need for speed as a competitive advantage – without burning out. Click here for more 
Producing virtual summits – Been doing this since 2008 and my team and I do all the administrative and technical stuff to bring my clients' virtual summits to life. Essentially, I'm an event planner, but for events happening virtually.
Writing my memoir – Been through so much good stuff in my life. And since writing is my thing, why not write a memoir? I punch up 2,000 words per day and plan to have the 75,000 word manuscript written in 30-days. #mathishard but I believe my math is correct.
Writing my first historical fiction – After writing seven non-fiction business books, I'm now ready to try my hand at fiction. And not just any fiction, but historical fiction. I've written 50,000 words right now. I've stopped so I can edit for consistency and flow. Shall write the remaining 70,000 words starting in May 2017.
My Short, Pithy, Succinct Bio
I understand that a lengthy, story-based bio is great for this webpage, but lousy for a conference brochure, event website, article, or podcast/media interview. Copy my 134-word bio below for your event planning needs.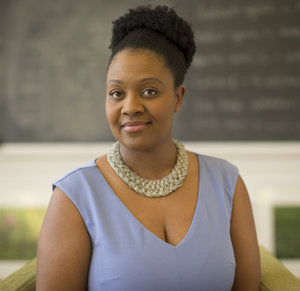 Leesa Renee Hall is an author, futurist, technology pioneer, and speaker. She is known for her ability to spot tech trends, ignore fads, and galvanize people around an innovative idea to ignite growth and inspire change.
Author of seven books, including the critically-acclaimed Podcasting for Profit, Leesa is a thought leader known for jump starting movements such as an association for Blacks working in technology, an unconference for podcasters, and the very first multi-speaker virtual event focused on social media tactics. Due in part to her forward-thinking style, Leesa was awarded the Harry Jerome Award for Excellence in Technology & Innovation.
Leesa's tech tips have been featured in American Express OPEN, Globe & Mail, Choice, The Ottawa Citizen, Toronto Star, Profit, and Inc. to name a few, along with television, radio and podcast appearances.