Podcasting for Profit
This book provides a proven seven-step plan for leveraging the fast-growing world of audio and video podcasting to generate income or promote a business. Whether you are an individual creating your own podcast or a business owner interested in using a podcast to increase sales, this is the book for you. Read More on Amazon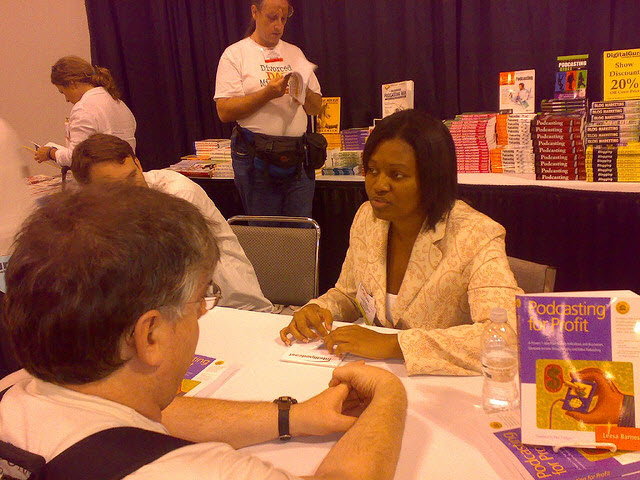 On the Virtual Stage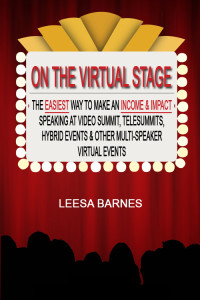 You were asked to speak at a telesummit, video summit, hybrid event or some other virtual event. You eagerly said "Yes," but now, you're wondering how to prepare.
While you have TONS of experience presenting in front of audiences at workshops, conferences or trade shows, you're mystified about how to do so in front of an audience you won't be able to see. Your first reaction will be to treat them like you would a non-virtual audience. However, if you do, you'll lose your virtual audience immediately. Read More on Amazon
Multiple Streams of Virtual Event Income
Hosting a virtual event can bring you fame, fans and lots of fortune. Yet many are going into debt and damaging their reputation because they either host a virtual event for free or have no clue how to make money beyond charging a registration fee. There are dozens of ways to profit from virtual events and you'll learn how to create multiple streams of virtual event income through the countless case studies in this book. Read More on Amazon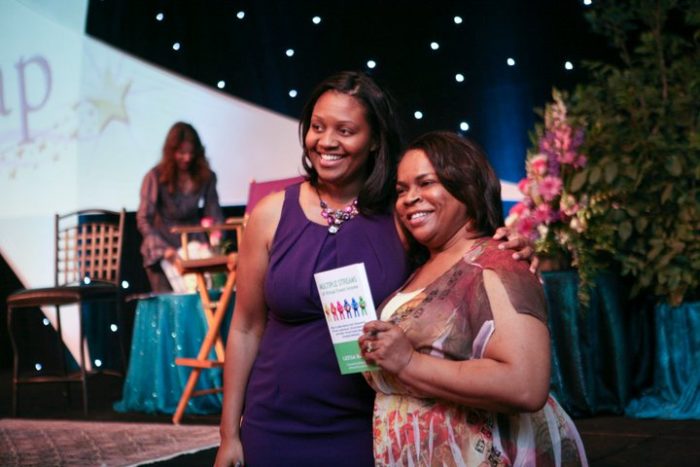 Schmooze Your Way to Success (2nd Edition)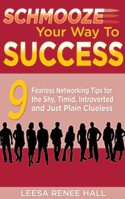 Do you turn into a pillar of stone when you enter a room filled with strangers? Do you collect as many business cards as you can without ever following up? Do you hang on to the first person you meet in hopes that you'll never be left alone? Do you avoid networking events because you think everyone there is a phony or a fake? Are you often stumped on what to say after you've been asked "So, what do you do?" Read More on Amazon
State Your Fees With Ease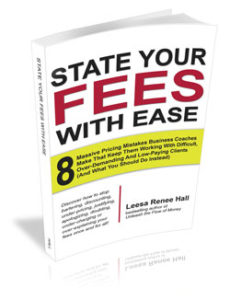 Do you want to quote your fees with clarity, conviction and confidence? If you're a business coach and you've said "Yes!" to this question, this book is for you.
Most business coaches are not sure what to charge for their coaching services. Some decide in advance what their clients can pay; others pull a number out of thin air. Yet, when they have to say their fees out loud, their body language changes and their voice softens. But it doesn't have to be this way! You can fix your fees and state them with ease, so you create consistent cashflow. Read More on Amazon
Unleash the Flow of Money (for Christian Business Owners)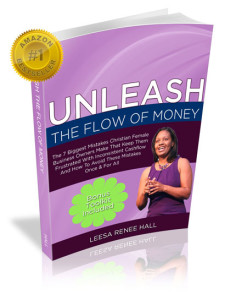 You're a Christian woman and you own a business or you manage your own ministry. In your heart, you know that God has called you to do this work. So, you give away your services because you see it as an act of stewardship. You have a hard time pricing your products and services because you don't believe you should make money from the gifts God has blessed you with. You see yourself as healer and you're not comfortable charging money anyways (Jesus didn't do that). Plus, if you have enough faith, God will supernaturally fix your cashflow issues. Read More on Amazon
Unleash the Flow of Money Devotional (for Christian Business Owners)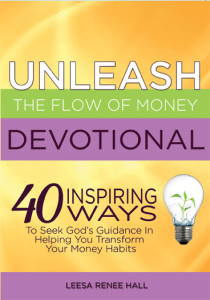 The world encourages you to change your relationship with money. But if you love God, this advice just won't work. In order to make money fun and freeing, you need to fix your relationship with God so that He can fix your issues with money. To do this, you need to be more intentional. You need to focus on transforming your faith, thoughts, actions and habits so you make better choices with the money God has placed in your care. This 40-day devotional will help you take the small steps towards towards your big money goals. Read More on Amazon
Books My Advice Has Been Featured In
Storytelling for Startups by Mark Evans
This book delivers value and insight for entrepreneurs, startups, small business owners and people who want to grow their businesses and who believe storytelling can play a key role in their success. Evans collected case studies, best practices and data from dozens of experts, influencers and startups to provide a unique look at the value of storytelling to make your company's marketing and sales efforts more compelling and successful. Read More on Amazon
The author interviewed Leesa for his chapter on how to use podcasting as a storytelling tool.
Online Communities Handbook by Ann Buss & Nancy Strauss
Successful online communities don't just happen by themselves. They're the result of a carefully executed strategy, solid design, and patient nurturing. Though they may seem like a lot of work, the benefits an online community can bring to your brand make the efforts worthwhile. This book will provide you with the essential tools to build online communities. Read More on Amazon
The authors interviewed Leesa about her ability to ignite movements. They ended up included the entire transcript from the interview as a chapter in the book.