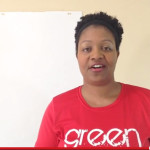 So, the prospect has booked a spot in your calendar for a discovery session. You now have a lead that has become a prospect.
Yay!
On the day and time of the meeting, you call the prospect or you drive to their office to meet.
Wrong!
There are two reasons why the prospect needs to contact you (and not the other way around). I explain these two reasons in this week's teaching video. If you want to woo and not pursue, you can't ignore this advice.