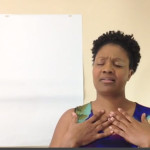 I don't venture into Starbucks too often. Their decaf is a bit too bitter for my liking. Plus, I get all confused with the words "venti" and "grande."
Can't I just get a medium decaf pretty please?
Well, a few days ago, I went to Starbucks to meet with a friend.
My experience with the Starbucks brand changed because of Kyle…