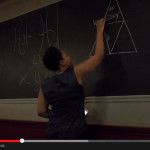 I have a very strong opinion regarding the term charge what you're worth.
It's a lie.
Let me explain…
Women tend to devalue their skills, experience and expertise. This lack of self-worth is reflected in their pricing.
That's why some money coaches will encourage their clients to "charge what you're worth" in an effort to help them become more confident about their value.
However, our worth and significance can never be valued by money…