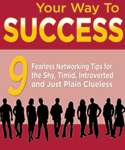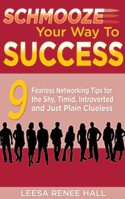 I recently published my sixth book on Amazon Kindle. I hosted a LIVE webinar showing step-by-step how to set up your Kindle publisher account and upload your manuscript.
One thing I said on the training is that my newest digital book, Schmooze Your Way to Success, would not sell any copies. Why would I admit this on the webinar?
Because after publishing 5 of my 6 books through Kindle, I know exactly what needs to be done to sell books…
You can't just write a manuscript, then upload it to Kindle expected to sell thousands of downloads. The marketing of your book has to start THE DAY you start writing the manuscript. Any later than that, and frankly, it's too late.
I'll tell you exactly what doesn't work when it comes to Kindle book marketing…