You're feeling tired, tense, and trapped…

You're constantly responding to other's people's expectations, emergencies, and excuses. As a result, you've deferred your dreams and desires to the demands coming at you.
You want to speak up and tell others about your needs, but you're afraid you'll be seen as demanding, bossy, or weak…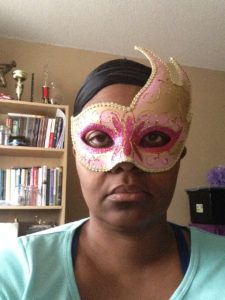 So, you continue to live a life that you don't really like by playing a part that doesn't match your personality.
But more important, it's hard to speak up because you're not even sure what you stand for anymore…
You've mastered the art of bottling up your anger, staying silent about your shame, and choosing not to share what's driving you crazy.
Here's the truth…
Before you can feel courageous about sharing your next big idea, you first need to dig deep and understand…
Why you're ashamed to speak up.
Why you're nervous about taking a risk.
Why you're allowing others to talk you out of finally getting that thing done.
Whatever that thing is.
The easiest way to listen to your soul's voice – your inner most desires and fears – is to wake up and write early…
Using free association where you don't edit or censor myself, write everything and anything that comes to my mind.
And you need to start writing BEFORE 5:00am every morning. Even on the weekends.
If you're feeling tired, tense, or trapped, waking up and writing before 5am will help you eliminate the chaos so you feel refreshed, renewed, and liberated.
I'm your Write Early Mentor…
My name is Leesa Renee Hall and I'm eager to help you use the power of writing early to transform chaos into clarity.
Interested?